Ambassadors
Yoni Kuenzi
Akila Ambassador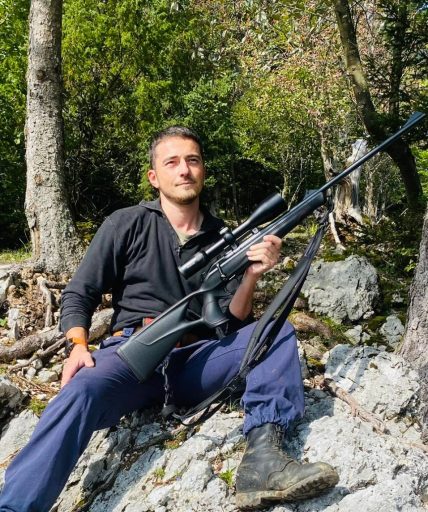 Yoni is a young French hunter and leisure shooter from Morteau, France. Passionate about firearms and hunting. Ambassador for the Raven Euro brand since May 2022. Partner of the Akila company.
Mountain hunter both on approach and long range. The quality and manoeuvrability of the equipment is paramount in all the extreme situations encountered in the coldest region of France and during the various trips to other regions. Yoni preffers Blaser R8 rifles with high quality after market accessories such as Raven Euro and AKILA products.
Peder Morch Pedersen
Akila Ambassador

Hunting and shooting has always been natural part of my life.
I am a member of the Blaser Champions and one of the most winning hunting field shooters in Denmark thanks to focused training and strong sponsor-team.
As a shooting instructor for Blaser Academy I believe shooting is experienced by many as complex — a basic principle with us is simplification.
We make it as simple as possible with knowledge, targeted training and the right equipment.
I have shot and hunted many places around the world and enjoyed the different forms of hunting as well as shooting cultures and has often experienced that reliable equipment is crucial to the outcome.
Most used calibers: 22LR, 223R, 6BR, 6.5×47L, 308W and 338LM.
Most favored ammunition: Lapua, Berger and SK.
More details on results can be found here: https://www.jagtskytten.dk/resultater
Bradley Bourner
Military Sniper, PH & PRS Shooter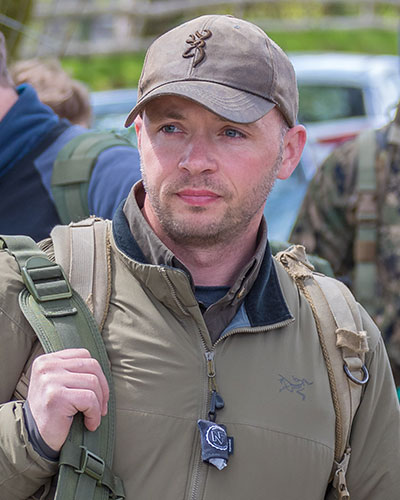 Precision rifle shooting has always been an integral part of my professional life:
Highland Gamekeeper/Stalker
Royal Marines Sniper
Deer Culler for Government
Precision Rifle League/Series
Competitive precision shooting such as Precision Rifle Series, is a great training platform and illustrates what can be achieved with modern firearms.
Employing this consistent accuracy to help deliver effective and efficient wildlife management has been positive.
The ability to select specific animals for culling has never been so easy, especially without disturbing other members of the herd.
Technological advancements in materials and building processes for firearms can only deliver so much accuracy. The rifle/shooter connection (stock/chassis) and fundamentals in marksmanship are key to effective execution.
Paulius Vilpisauskas
Tactical and PRS shooter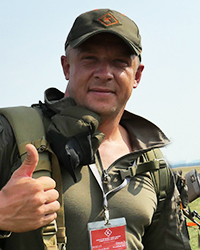 Barrel: Lothar Walther
Trigger: Factory Original
Brass: Factory Original
Brake: Original Factory Blaser
Bipod: Sinclair Tactical
Bag: Coletac