Ambassadors
Peder Morch Pedersen
Akila Ambassador

The recent development in sports shooting and weapon development have been very interesting and I see an opportunity for a synergistic cooperation between me as a sponsored shooter and Akila.
I am one of Denmarks most winning centerfire shooters and participate in numerous shooting competitions both nationally and internationally.
This have given me the privileged to have a strong sponsorship team consisting of Blaser, Minox Optics (I was Kahles ambassadors until Blaser acquired Minox) and Lapua ammunition.
I'm the only rifle shooter among the Blaser Champions of the world.
Of course, I promote through social media via the partners and my own channels.
Several of my sponsors and partners want me to shoot the more tactical PRS shooting as well. Therefore, 1 am looking for a suitable platform, which is compatible with the Blaser systems. This is where 1 see a good opportunity to promote Akila.
I hope a cooperation will have your interest and will of course be available with further information.
Bradley Bourner
Military Sniper, PH & PRS Shooter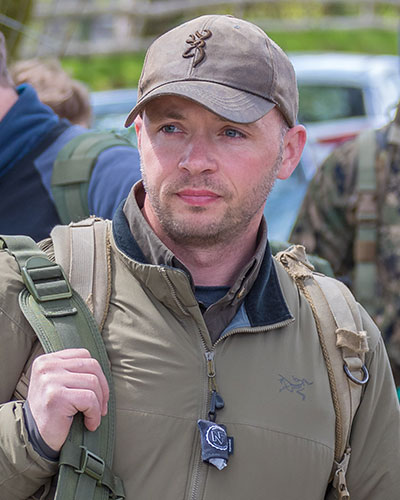 Precision rifle shooting has always been an integral part of my professional life:
Highland Gamekeeper/Stalker
Royal Marines Sniper
Deer Culler for Government
Precision Rifle League/Series
Competitive precision shooting such as Precision Rifle Series,  is a great training platform and illustrates what can be achieved with modern firearms.
Employing this consistent accuracy to help deliver effective and efficient wildlife management has been positive.
The ability to select specific animals for culling has never been so easy, especially without disturbing other members of the herd.
Technological advancements in materials and building processes for firearms can only deliver so much accuracy. The rifle/shooter connection (stock/chassis) and fundamentals in marksmanship are key to effective execution.
Paulius Vilpisauskas
Tactical and PRS shooter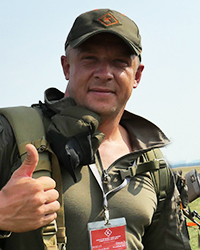 Barrel: Lothar Walther
Trigger: Factory Original
Brass: Factory Original
Brake: Original Factory Blaser
Bipod: Sinclair Tactical
Bag: Coletac